CONTACT US

CLICK TO CALL
MAP IT
Meet The Doctors
Dr. Michelle Tessaro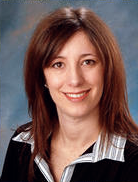 Dr. Michelle Tessaro grew up in Stoney Creek and attended Cardinal Newman High School. She went on to attend McMaster University and received an Honours Bachelor of Science degree in Chemistry in 1992. From there, she went to study dentistry at the University of Western Ontario and graduated with a Doctor of Dental Surgery degree, with honours standing in 1997. The Faculty of Dentistry at U.W.O. awarded Dr. Tessaro with the Quintessence Award in Restorative Dentistry and the Dr. Igor Bolta Memorial Award in Restorative Dentistry. During her education at U.W.O., Dr. Tessaro practiced dentistry in Moose Factory, Ontario among the native community.

Prior to the opening of Stoney Mountain Dental Care in 2004 with her husband Dr. Mario Menechella, Dr. Tessaro practiced dentistry in downtown Hamilton. She is dedicated to her patients and takes great pride in her work.
Dr. Mario Menechella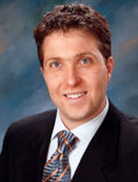 Dr. Mario Menechella grew up on Hamilton Mountain and attended St. Jean de Brebeuf High School. He then attended McMaster University and went on to graduate from the University of Toronto with the degree Doctor of Dental Surgery, honours standing in 1995. The Faculty of Dentistry at U of T also elected Dr. Menchella to the Omicron Kappa Upsilon Honour Dental Society. After graduation from U of T, Dr. Menchella worked one year at the Hamilton General Hospital as a Dental Resident, further expanding his dental education and experience. Dr. Menechella has been practicing dentistry in the town of Grimsby since 1996 and is now very pleased to offer his skill and expertise to the communities of Stoney Creek, Binbrook, Hamilton and surrounding areas of Stoney Mountain Dental Care. Dr. Menechella's professional and friendly nature always makes his patients feel comfortable and at ease.